WARRANTIES AS STRONG AS OUR BODIES
Your truck is the heart of your business. When it doesn't perform, you can't perform. We back our work truck bodies and installations with some of the strongest, longest warranties in the business. To expedite your service, be sure to register your Reading truck body upon purchase and contact us anytime with any concerns you may have.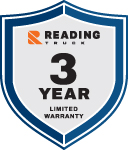 3 YEAR
Contractor Body
Dump Body
Landscaper Body
Platform Body
Redi-Dek® Hauler Body

5 YEAR
Mechanic Series
6 YEAR
Classic II Steel Service Body
Crane Body Series
Panel and Tapered Panel Body
Ready Van SL
SL Service Body
10 YEAR
Aluminum Classic II
Classic Service Van (CSV)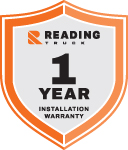 1 YEAR
Products manufactured at Reading Truck upfit locations are warranted to the original purchaser/consumer, to be free from defects in material and workmanship, for a period of one (1) year from date of invoice.
Warranty Details
If you want to check the warranty on your Reading truck body, you'll find everything you need to know here. If you need assistance, don't hesitate to contact your Reading distributor with questions.
DOWNLOAD WARRANTY DETAILS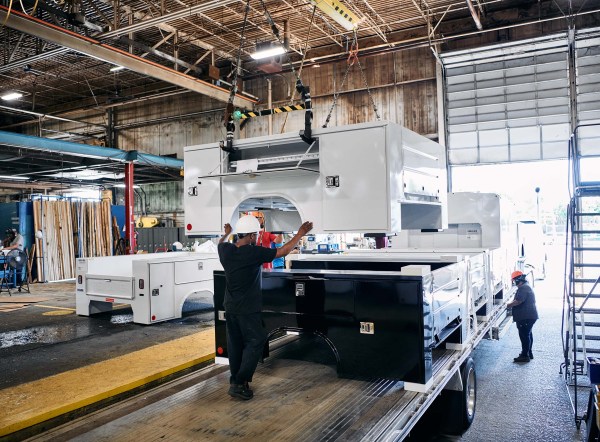 SUBMIT A WARRANTY CLAIM
Have a warranty claim to submit? You can take care of it below for fast, no-hassle service.
In cases where a unit is received in a damaged condition, take photographs before unloading, note the damage on the bill of lading and submit a claim to the shipper. Claims for units received in a damaged condition should be made within ten (10) work days of receipt of the unit. If you receive a unit that was not built to the specifications of your purchase order, please also submit a claim within ten (10) work days of receipt of the unit. If you are short shipped any items on your purchase order, contact Customer Service to have your items sent.
Reading Truck Body requires authorization prior to proceeding with any repair work. All communications and invoices must include, at a minimum, the serial number of the unit in the warranty claim. This procedure will enable Reading Truck Body and authorized Reading distributors to better serve our customers.
"*" indicates required fields