20-Series Crane Body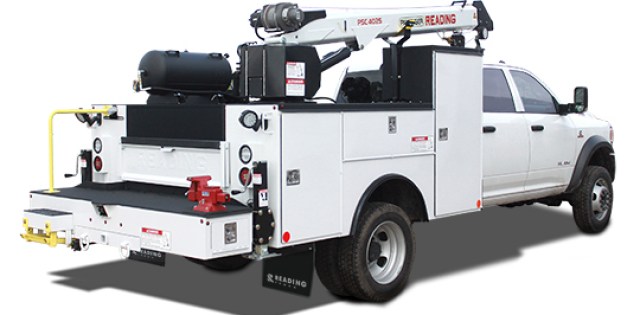 Presenting the latest evolution in our 4 decades of creating crane bodies. Designed for cranes up to 4,000 lbs. You'll have heavy-duty lifting capability in a weight efficient package for efficient operation.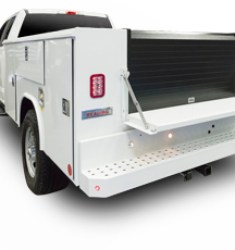 RETRACTABLE UTILITY BED COVER (RUBC)
The RUBC is designed for service bodies to shield previously exposed materials from the weather and potential theft. It's available as a manual spring-action cover or with an electric motor operated by a manual switch and optional with a hands-free remote (sold separately).
MASTER LOCKING STEEL SLIDE BAR
Create a secure seal on your service body compartment doors without sacrificing convenience, all with the snap of a single handle and padlock. The master locking steel slide bar simultaneously locks an entire compartment side to keep your tools and other equipment safe. The bar, which works independently of the Latch-Matic remote system, is spring-loaded for easy operation.
SPRAY-ON BED LINER
Available as a factory-installed option. The liner provides durable, watertight and airtight truck bed protection. Prohibits rust, corrosion and surface abrasion while providing a slip-resistant surface for walking around on without fear of losing your footing. Available for both the Aluminum Classic II and Steel Classic II service bodies.
20-SERIES CRANE BODY - MM120
| | | | | | | | | |
| --- | --- | --- | --- | --- | --- | --- | --- | --- |
| MODEL | CAB-TO-AXLE | A | B | C | D | APPROX. COMPARTMENT CLEAR DOOR OPENINGS | | |
| | | | | | | E | F | G |
| STANDARD | | | | | | | | |
| MM120 | 60" | 28" | 48" | 26" | 108" | 31-1/2" x 27-1/2" | 11-7/8" x 45-1/2" | 31-1/2" x 22-1/2" |
Compartment Layout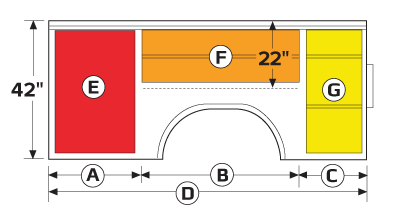 Road Side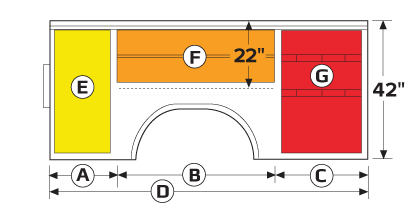 Curb Side
The Master Mechanic Series MM120 is a 9 foot crane body built for a crane rating up to 4,000 lbs. (20,000 ft. lb.) and a 60″ cab-to-axle chassis.
Recommended chassis: Class III (F-350, 3500HD, Ram 3500, etc.)
The Master Mechanic Series line is built modularly, so the dimensions listed can be configured to your exact specifications.
Internal Hidden Hinges
Internal hidden hinges create a smooth body surface and minimal pry points providing more secure storage compartments.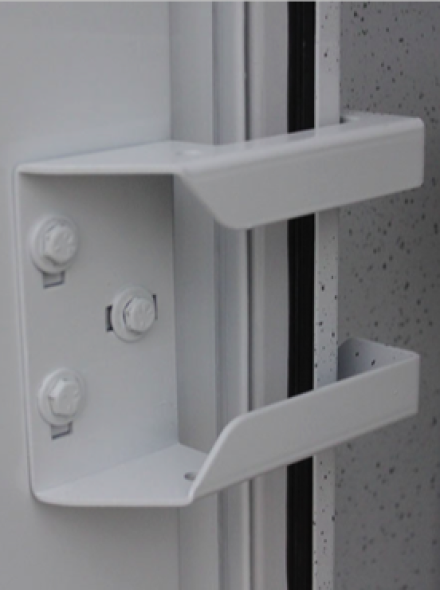 3-Point Locking
True 3-point locking when the handle is in the closed position.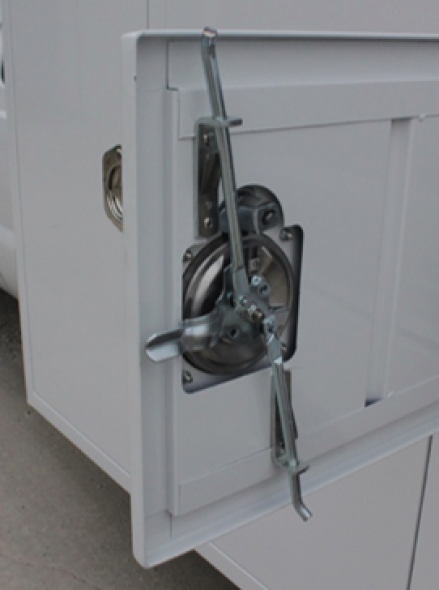 Modular Design
Modular design allows for easier and less expensive repair and replacement of damaged components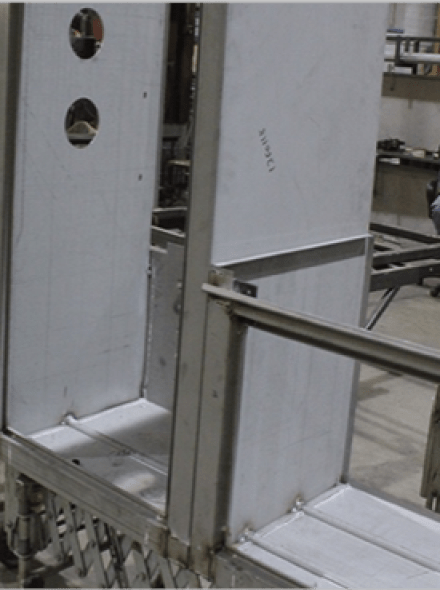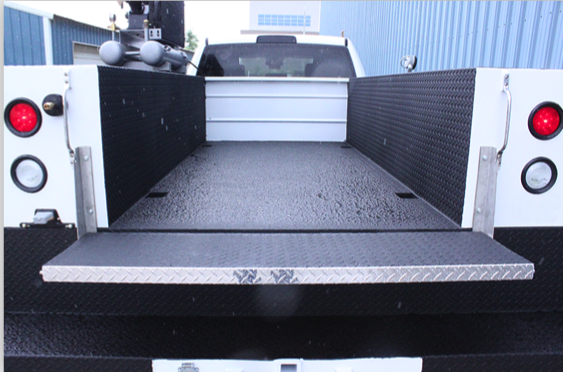 Integrated Tie-Downs
The tie-downs are fully integrated into the substructure of the body and flush with the cargo floor providing an unobstructed bed surface.
Compression Handle
Large compression handles are designed with ergonomics in mind, easy to operate with a gloved hand. The compression feature helps cinch the door tight during latching and secures the door in the closed position.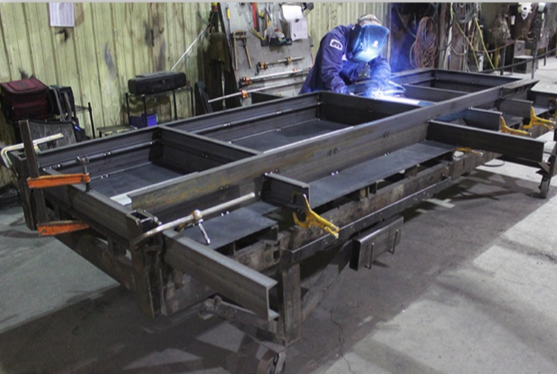 Horizontal Cross-Members
Every body in the Master Mechanic Series is built with a minimum of 2 cross-members, reinforcing the substructure unlike any other body on the market.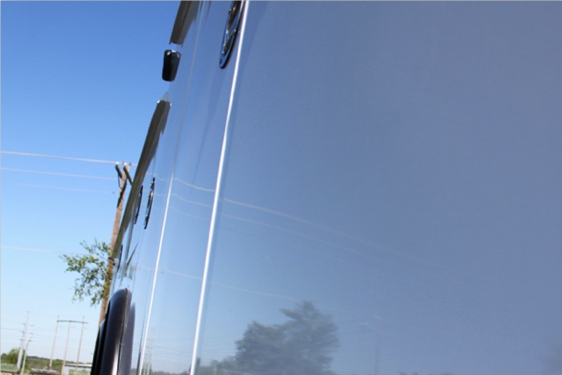 Flush Mount Doors
The flush mount doors give the body a clean appearance and a smooth surface for applying company graphics. It also creates minimal pry points for added security.