Contractor Body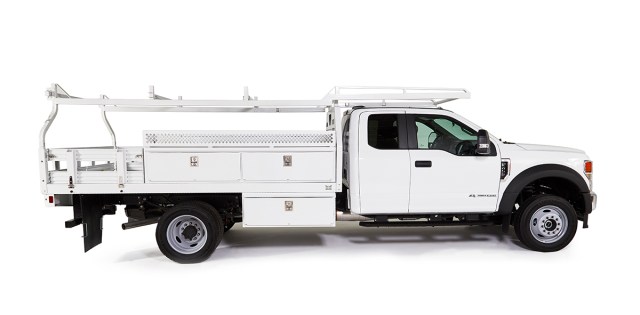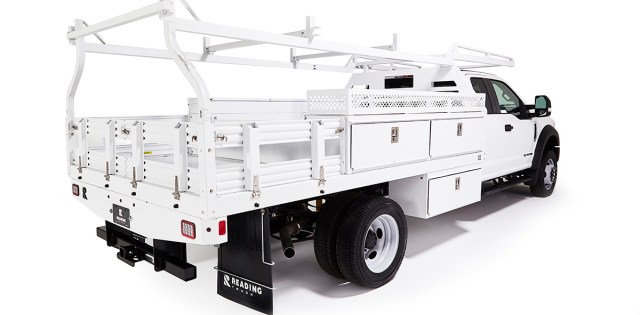 The benefits of a platform for hauling, the security and organization of a service body and its long-lasting durability with A60 galvannealed steel construction, E-coat primer and powder-coat finish.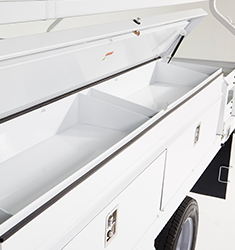 SPACEMAKER®
Offers additional locking storage that can be mounted curbside or roadside.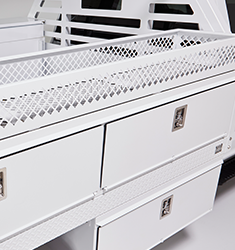 Shovel Box
Ideal for storing longer pieces of equipment with easy-to-reach open access and can be mounted curbside or roadside.
*Spacemaker (SP1 and SP2) and shovel box (SB) are optional and may be installed on either curbside or roadside.
All measurements are the internal compartment sizes to the nearest 0.25″, and do not account for obstructions from hinges, latches and more.
For detailed measurements, please request a specification sheet.
Features
Drag left / right to rotate the truck.
Drag up / down to up or close the doors.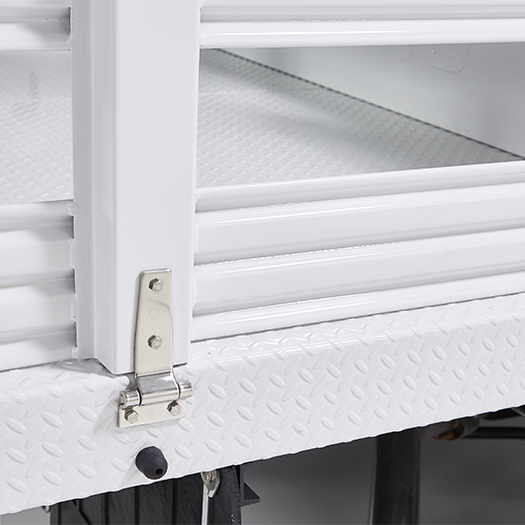 Floor Material
Made from 1/8″ HRS treadplate steel and mounted on 16″ crossmember centers for long-lasting durability.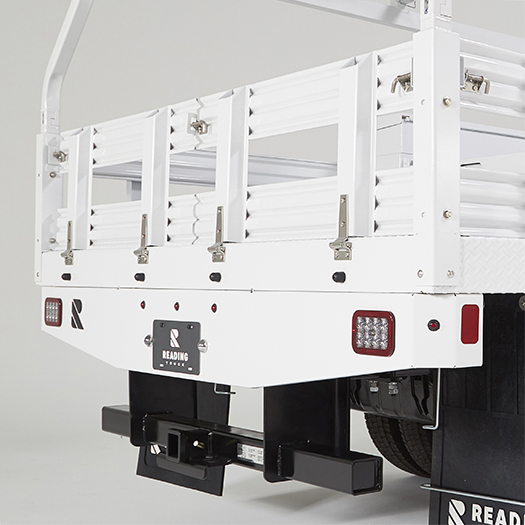 Gates
17″ H rear and side gates fold down to serve as extra workspace while making quick work of loading and unloading cargo.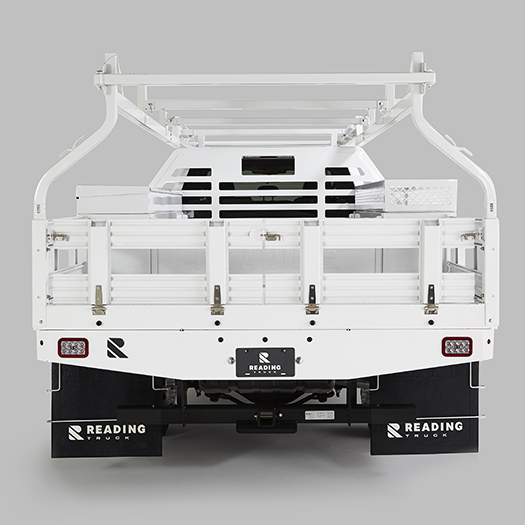 Rear Apron
Designed as a one-piece bolt-on apron for easy replacement. The apron houses the taillights, marker lights and license plate.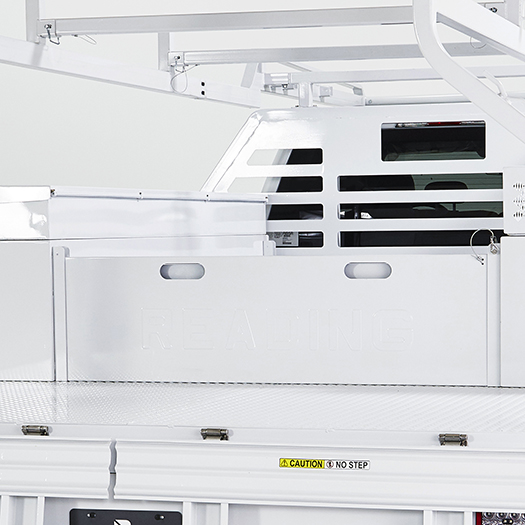 Tailboard
Customize your cargo space with a movable tailboard that can create one large storage area or two smaller ones.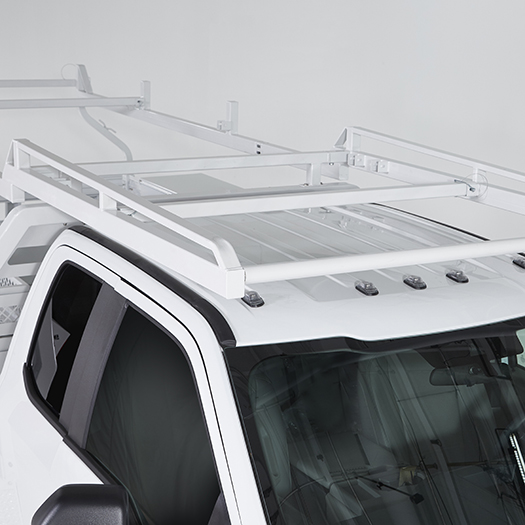 Material Rack
A forklift loadable material rack that extends the full length of the truck featuring removable/movable storage bars with wire lock pins to hold the bars securely in place. Rear bar swings out for easy access to the rear of the body.
Toolboxes
Toolboxes, with stainless steel T-handle locks, provide lots of open storage for easy access to your tools and equipment. A shelving unit (one per side) can be easily moved from side-to-side.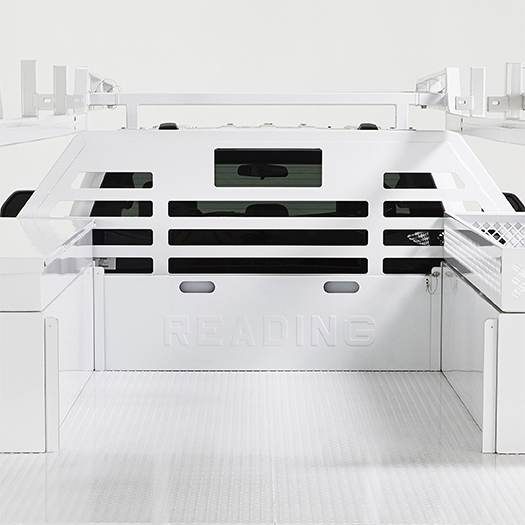 Bulkhead
An interchangeable tapered bulkhead available in 42″ or 48″ H with openings to improve visibility from the cab.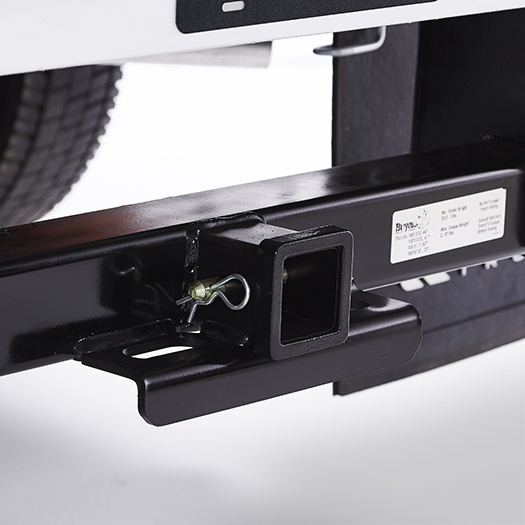 Hitch & ICC
A 20,000 lb. ICC Class V hitch with a 2½" receiver tube and ICC underride comes standard.